Building A Brighter Future Together.
We create Intelligent Renewable Energy Systems that Harness The Power.
We create Intelligent Renewable Energy Systems that Harness The Power.
We're About Energy When You Need It.
ATD Energy was established to market and provide cost-effective green renewable energy systems for applications both on and off the grid.
New and exciting developments in small-scale wind power systems and Vertical Axis Wind Turbine (VAWT) design, are rapidly evolving as a viable means to increase your energy harvesting both day and night. Whether your needs are large or small, on or off-grid, ATD Energy will help you to Harness The Power.
Industry Collaboration
Through collaboration and contractual relationships with highly reputable civil and electrical engineers, scientists and manufacturers, we tailor-make solutions to meet unique customer needs. This may include sourcing, supply and dedicated design, to project management, Energy Safety Permits, installation, ongoing maintenance and local support, with a range of products backed by international ISO qualified manufacturers.
Industry Transformation.
Renewable energy is rapidly transforming the industry. Skills must adapt to meet these needs. ATD Energy leverages a broad knowledge base of technology and renewable energy applications, through its diversity of products and integration. These range from small-scale Wind and Solar  Systems, Hybrid single and 3-phase Inverters and state-of-the-art Super Capacitor Battery Storage and Management Systems from small to utility-scale applications.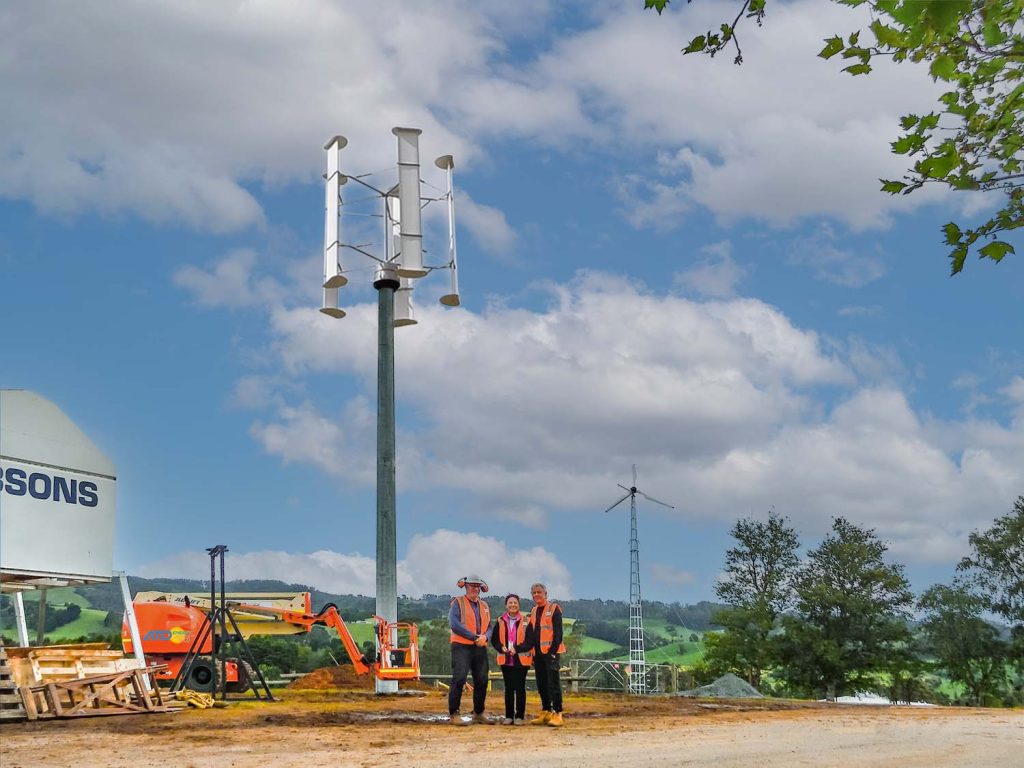 This is our total commitment to Harness The Power.

ATD Energy is focused on high-quality renewable and energy-saving products and services. As a result, we have an exciting new range of Renewable Energy Systems for rural, industrial and commercial use. Whether as fixed installations or portable units, their modular design can be deployed with myriad applications. These systems are especially suited to rural and off-grid sites where the power supply has become costly or is inaccessible. Optionally, they may be integrated to boost existing solar or other energy-saving systems. 
Relationships with notable institutions engaged in detailed national wind research are helping to refine and develop low-altitude, small-scale vertical axis wind turbines (VAWTs). ATD Energy is set to expand on this growth.
Australia's Growing Energy Burden
Our energy landscape is rapidly transforming. Population growth and regional migration is placing enormous challenges on our national power grids and their capacity to deliver on demand. Adding to this burden is the global push to electric vehicles. It is vital to implement energy management control as power costs and demands soar.
ATD Energy meets these challenges through the continued investment of time and research into new technologies that will boost renewable energy production, managed storage, and withstand the increasingly harsh conditions of our Australian climate.
It's important to work with a business you can trust. A company with a dedication to quality, integrity and to its customers, products, services and the environment. And that is ATD Energy.
You can see our Products HERE.