Our Integrated Energy Systems Deliver
Intelligent Renewable Energy Systems that Harness The Power.
Store Energy For When You Need It
You get a reliable overall power supply with our Renewable Energy Systems that integrate several power resources.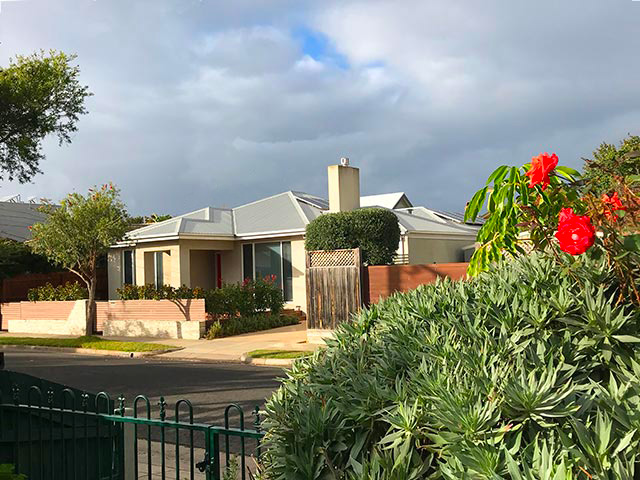 Wind. Solar. Inverters. Storage. Control. You need it now.
These devices include small-scale Vertical Axis Wind Turbines (VAWT), PV Solar Panels, Inverters, Battery Storage and Remote Cloud-based Energy Management Systems.
Here are some key benefits you get from a cloud-based system:
Power generated from each device is stored and remotely controlled to provide continual energy resources in your home – as energy when you need it – not when it's generated
The ability to receive peak load electricity immediately when you need it
Additional unused power generated or stored can be sold back to the electricity market – although tariffs are diminishing
Our Technology At The Forefront
Small-scale Vertical Axis Wind Turbines - VAWT
VAWT wind generator design has now come a long way. The amount of renewable electricity harnessed from the wind is growing rapidly and many areas in Australia have a good abundant wind resource – day and night.
Small wind turbines can be connected both on or off-grid and ideally with energy storage systems. Battery Storage or BESS enables you to harvest and store power for optimal time of use – or emergencies caused by inclement weather. 
Intelligent energy systems typically use more than one technology to generate electricity. Wind and solar panels combined, take full advantage of seasonal and daily variations in wind and solar resources. When used to generate electricity, they save significant greenhouse gas emissions. 
Supercapacitor Energy Storage Systems
Graphene supercapacitor batteries are technologically superior in many ways. Their high C rate performance from 2C- 6C provides a large and rapid power input and output. They give improved stability and efficiency to grid auxiliary services such as smoothing new energy or frequency regulation with thousands of cycle times under heavy loads.
With no pollution emissions, long cycle life, no thermal runaway risk, and reduced operational maintenance costs, graphene supercapacitors are the safest technology.
Benefits include rapid charging/discharging, improved safety, high efficiency, longer life span, improved performance, greater reliability, and being environmentally friendly.
Our supercapacitor storage comes in a substantial range of sizes and formats for residential, commercial, industrial, and utility-scale applications.
Battery Storage and Management Systems
Our battery storage and management systems enable you to add to them as your needs grow while our hybrid inverter optimises your daily use.
Batteries enable you to store energy during the day from solar panels, and day or night from wind turbines. And if that's not enough, you can top them up at night using cheap off-peak power from the grid.
Batteries are becoming an extremely cost-effective power supply as retail energy costs surge. Particularly as growth of the electric vehicle market puts more pressure on the grid.
Hybrid Single and 3-Phase Inverters
Grid-smart, self-adapting inverters have a wider voltage range, lower starting voltage, and higher conversion efficiency. Single or three-phase systems support on-grid charge/discharge and off-grid modes. Our selected new hybrid models integrate wind, solar, battery storage and backup generators in case of grid outages.
Global monitoring management assures you have total control and adjustment to meet high-demand energy periods in your home. Flexible applications across your energy system enables you to optimise the time you draw power from the grid or sell it back under an arbitrage agreement.
Myriad PV panel manufacturers of varying quality, price, reliability, efficiency, performance, service support, warranties, and even panel degradation over life, offer dizzying choices. Next is your roof shape and need for uninterrupted sunlight.
Quantification of your solar energy expectations must be gauged for sunlight hours without shading.

Our Integrated System objectives are to optimize and increase your energy harvest and storage. And reduce costly dependence on the grid. We do this by additionally installing wind turbines, battery storage, hybrid inverters, and remote cloud-based monitoring to manage and control your integrated system.
Intelligent Data Control Monitoring Systems
Intelligent monitoring is vital to optimise and control your renewable energy system and how it will interface with other smart IOT appliances (Internet Of Things) in your home.
Use your smartphone to remotely monitor and send control commands to your VPP system and IOT-connected devices. Multi-device metering, measurement, meteorological sensors and other statistical data can be tracked in real-time to ensure your system is working at optimum level. Comprehensive web-based management and monitoring with cloud platform support enables you to adjust energy consumption to match your yield or return to the grid for profit.
Remote trouble-shooting, fault and statistical analysis or online work-order management can be carried out through data control operations to minimise any system downtime.