Super Capacitor Energy Storage
SPAR Altus 500 Supercapacitor ESS
Super Capacitor Energy Storage Systems (SCESS) have no risk of thermal runaway, no chemical reactions, and no recycling issues.
Super Capacitors charge from 6-10 times faster than chemical batteries at rates up to 6C, and deliver up to 100% Depth-of-Discharge (DoD).
Product life is potentially 30+ years and 500,000+ charging cycles at operating temperatures from -40C to 65C . Safety module monitoring includes current, voltage, temperatures, total energy delivered, and state-of-charge.
The latest Supercapacitor fast charge technology – 100% DoD, 99% efficiency over 30+ years lifetime.
Product Features
SCESS offers true state-of-the-art supercapacitor technology
Long life > 500,000 cycles, 25+ year life
High Charge/Discharge rates 5C/6C
High Power Density and High Energy Density
6-10 times faster charging than chemical batteries
No heat generation – no thermal runaway risks
Can be installed anywhere – no fire-fighting system required
Safety module monitoring of all states
Operating temperatures from -40C to 65C
Environmentally friendly and fully recyclable
Minimal maintenance
Product Specifications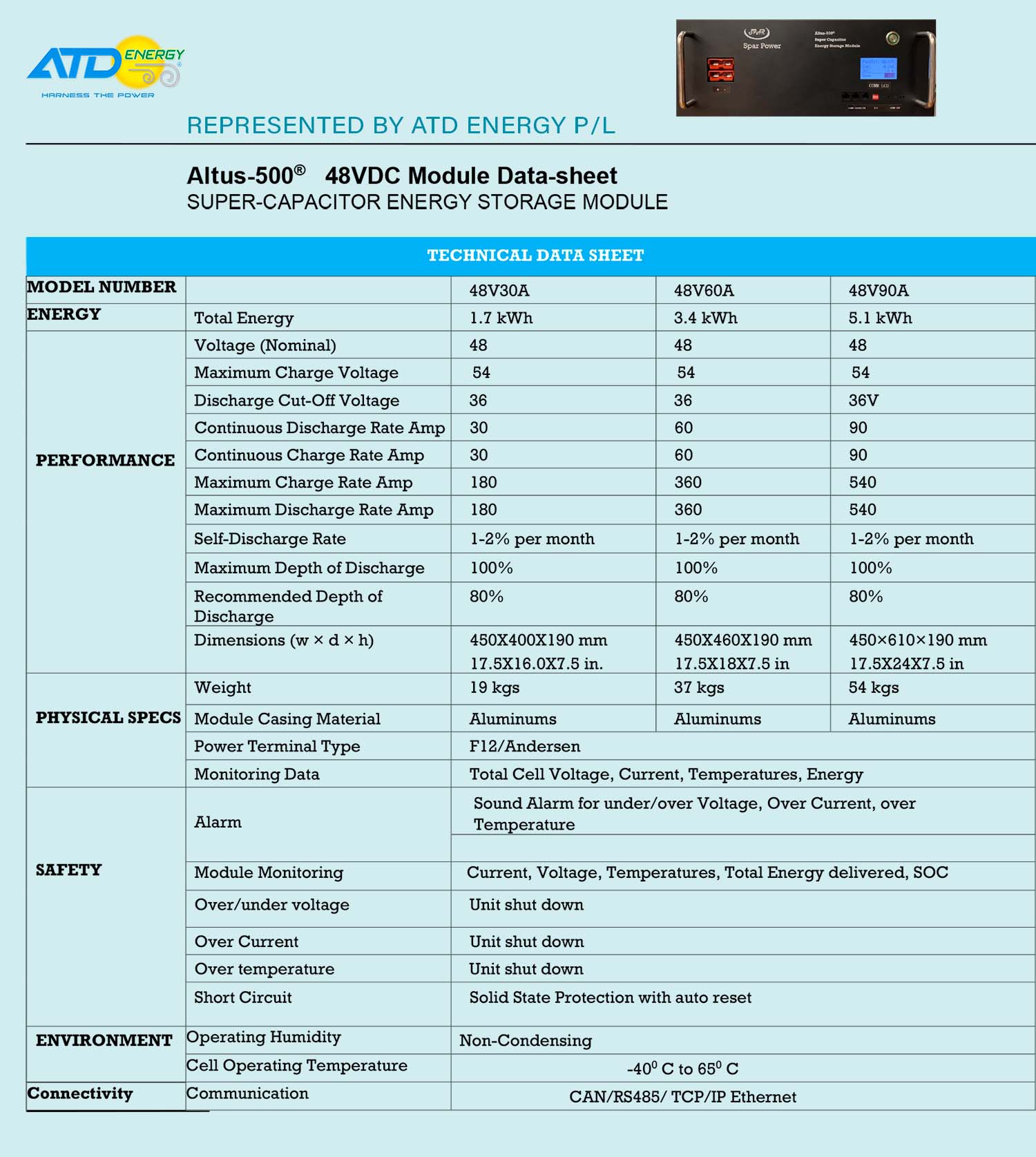 Product Sheet